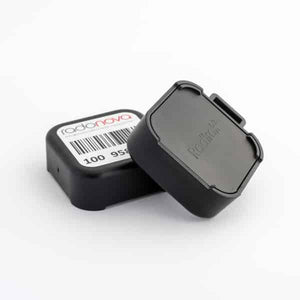 Long Term Radon Test Kit (Alpha Track)
Regular price $58.00 Sale
Alpha track technology is a gold standard in the radon industry, but what makes our kits different than the others? Our stringent quality control and a leading world-class analysis laboratory.
Quality control and assurance for radon test devices are extremely important, and ensure there is no background contamination before your purchase.
We keep our stock fresh and follow C-NRPP quality control protocols for all of our alpha track test kits.  We go above and beyond with Radon West's unique storage practices, including continuous monitoring and creating ultra-low radon environments.  We also use an ISO 17025-accredited lab for the analysis.
These measures ensure that the devices you receive from us are not "pre-loaded" to give you higher than actual readings on your report - meaning you have results you can trust.
Recommended for long-term testing from 91 days to 1 year.
Quick and easy to deploy
Includes:
shipping to the lab
lab analysis fees
instructions
return shipping to the lab
Available upon request, Radon West's unique shadow report that explains what the results mean.
Free shipping is provided with Canada Post's Letter Mail service.  However, if you would like to follow the package along the way, there is an option at the checkout to purchase Canada Post Regular Parcel service, which comes with tracking.